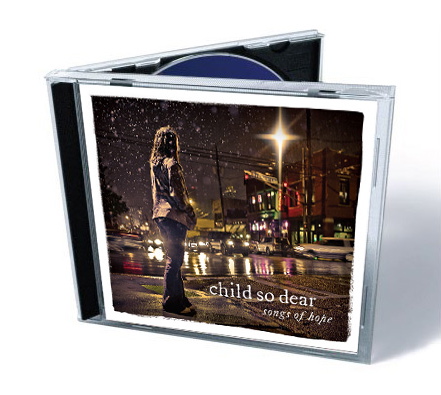 "Beautiful music is the art
of the prophets that can calm
the agitations of the soul;
it is one of the most magnificent
and delightful presents
God has given us."
Martin Luther
There are more than 300 children victimized by the sex trade each month in Atlanta. Sixteen musicians and countless others donated their time and talents to produce this Christmas CD and concert to directly benefit ministries fighting child sex trafficking and give voices to the voiceless.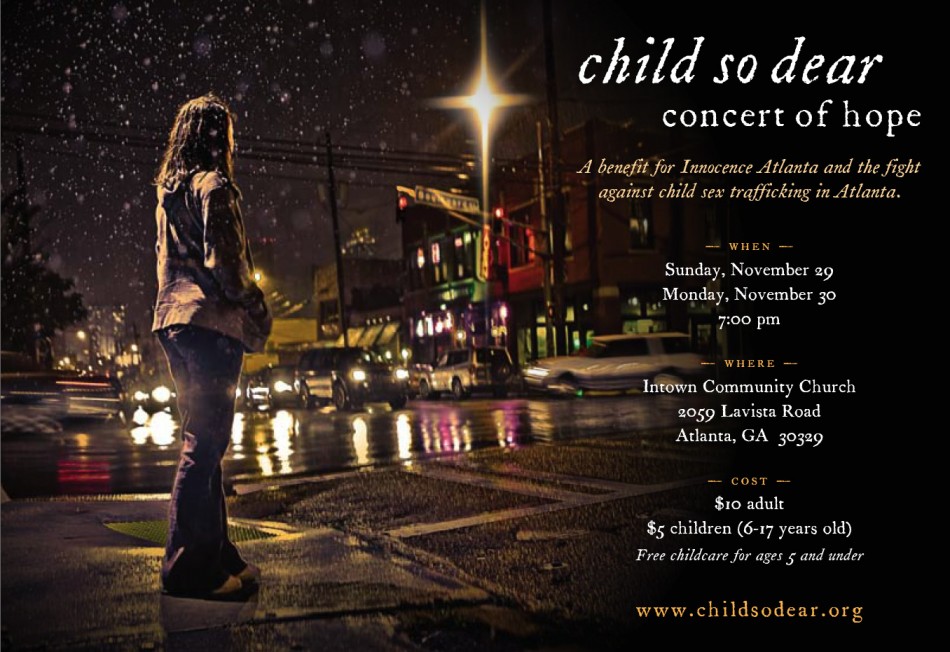 Postcard to promote the Concert of Hope to benefit Innocence Atlanta and the fight against child sex trafficking in Atlanta. Photography by Phillip Spears.